Girl Guides Of Canada

Thompson Nicola Area

1-800-565-8111

tnagirlguides@gmail.com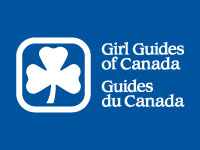 Please click on any of the titles

in blue to open the documents 

for more information about the 

Canadian World Friendship Fund

World Thinking Day

Each year on 22 February, Girl Guides and Girl Scouts around the world celebrate World Thinking Day (WTD). WTD is an opportunity to celebrate international friendship, learn about and take action on important issues, and fundraise in support of the World Thinking Day Fund.

World Thinking Day

From Wikipedia, the free encyclopedia

World Thinking Day, formerly Thinking Day, is celebrated annually on 22 February by all Girl Guides and Girl Scouts. It is also celebrated by Scout and Guide organizations and some boy-oriented associations around the world. It is a day when they think about their "sisters" (and "brothers") in all the countries of the world, the meaning of Guiding, and its global impact.

Most recently, World Association of Girl Guides and Girl Scouts has selected an important international issue as the theme for each year's World Thinking Day, and selected a focus country from each of their five world regions. Girl Guides and Girl Scouts use these as an opportunity to study and appreciate other countries and cultures, and equally increase awareness and sensitivity on global concerns. Donations are collected for the Thinking Day Fund which supports projects to help Girl Guides and Scouts around the world.

22 February was chosen as it was the birthday of Scouting and Guiding founder Robert Baden-Powell and of Olave Baden-Powell, his wife and World Chief Guide. Other Scouts celebrate it as B.-P. Day or Founders' Day.

World Thinking Day Fund:

At the Seventh World Conference in Poland, a Belgian delegate suggested that the girls' appreciation and friendship should not only be shown by the exchange of wishes, but also through presents, which are after all typical of birthdays, in the form of a voluntary contribution to the World Association of Girl Guides and Girl Scouts.

In her first letter about the World Thinking Day Fund Lady Olave Baden Powell asked the Girl and Girl Scouts to donate "just a penny," in order to support the Movement.

The World Thinking Day Fund is used to help more girls and young women around the world by spreading the Girl Guiding/Girl Scouting programme.